FAQs Answers your frequently asked questions
BUT if you can't locate the right answer feel free to ask us online.We always try to reply asap and normally same day.
Designed to help you make the right choices for you. Here are some of the most frequently asked questions from working with clients one-to-one, we can discuss in more depth answers tailored to your specific circumstances once we meet for your FREE CONSULTATION.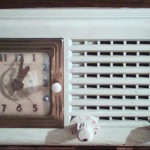 Life if full and sometimes frenetic, but you know you want to do something to fit-in some time for you and your fitness programme you don't want to work to a schedule of classes but book ahead to suit your schedule and make sure you are working towards a structured programme so you can see and feel the difference. If you are too busy to waste time, then our private and one-to-one personal fitness training in a new and purpose designed gym and fitness studio will be just right for you. Choose from three options and book your first appointment, it really is that easy to get going…
How many times do I get asked this question? Answer: countless times, it would be easy to get your Sign-Up by sweet talking you  with unrealistic sales speak but telling you what the wrong answer just because it is what you might initially want to here is not our style.  It will only lead to…