Food that is as Good for You as it Looks
Food that you can still enjoy and know that not only is it providing the fuel you need but tastes as good as it looks. No fads or fiction but healthy plans to help you get the most out of your balanced programme. Nutrition designed to suit your goals, lifestyle and exercise programme be the leaner you. No crash or cranky diets because they do not work longer term and will not be sustainable.
Make it easy to follow and know you are on track
Convenient Meal Plans and Portions designed to meet your specific need for the Macronutrients and calories that will keep you on track. All managed alongside your exercise programme in our convenient App, accessible on your iPhone, Android or PC.

Take stock, get some sound advice, get equipped with the right tools for the job. Get a balanced plan and athe syetm, tools and mthodology to systematically achieve the results you want. 
The FREE CONSULTATION: gives you the opportunity to see if you would like to work with James, what programme approach and plan would be right and most convenient for you. It is absolutely free and only requires that you book the session, come along with an open mind and see how James can help.
How do I get started with achieving goals?
Take the first step and Get Started Now, take advantage of our Free Online Consultation, it is easy just fill in the form and get started now.
If you live in the Winchester area , this is just 10 minutes from central Winchester in Kings Worthy.
You will just need to find an hour to go along and get some free friendly and expert advice. 
Take action now don't delay, there is another saying 'procrastination is the thief of time' and it is...
Once you take the first step, whether you are already active or just starting to focus on getting more active a little expert and friendly advice can help you get straight how best to work towards your goals and whether they are realistic and how much work and how long it might take.
Whether it is weight loss or overall fitness, strength or flexibility that is your concern, everyone can achieve their goals if they work in realistic progressive steps towards them. 
Literally take this one step at a time and the first is take advantage of this free consultation.
Take this First Step BOOK YOUR FREE CONSULTATION
WhyJames offers this Free Consultation is because he knows it makes sense, everyone one is an individual and needs to know that they can trust, and work effectively with their PT. His role is to focus on working with you not just a s a PT but as your Coach. The focus is all about YOU!
Step 1 Complete the Form , Step 2 Get the Benefit of 1 Hour's Free Advice at no cost to you!
There are a a number of key variables that you will want to consider in deciding on a Training and Nutrition Plan that is right for you. If you take a look at these points you will start to get an idea:
How can I achieve sustainable Weight Loss?
How much Sleep Do I need to get Fit & Healthy?
These pointers will help but always best to take the opportunity to discuss your individual needs.
Your Nutrition Plan
Food that tastes as good as it looks, gives you all the essential ingredients, designed to help you achieve your goals and achieve sustainable weigh-loss, be the leaner you, know you are getting all the right nutrients and vitamins, manage and track your progress online. 
Nutrition Tools and How we can Help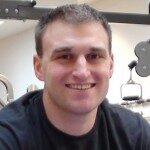 Want to discuss how your Nutrition plan can help you achieve your goals?
Book Your Free 1 Hour Consultation, we can discuss your aims and work out a Nutrition Plan to work alongside your Exercise Programme.